In one of my recent blog posts, I wrote about my demons. A couple comments acknowledged that I, like now, am preferring the word "demon" rather than speaking what is currently unnamed. And continuing to do so.
Why anthropomorphize my problems?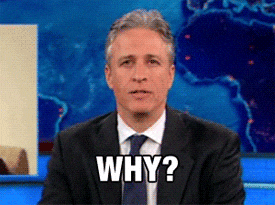 I have my reasons.
These blog posts are my selfish way of venting creatively while also keeping details, for the most part, a mystery.
Labeling my problems "demons" keeps my problems vague enough that I believe readers with various experiences could (hopefully/potentially) relate, since I'm not specifying what my problems are.
While a comment mentioned that the word "demons" was not always used to connote negative entities, in my blog post and according to our most current usages of the word, "demons" are negative entities usually out to destroy anything good in the world, and are the mystical, Biblical depiction of evil. For me and the problems I have, this depiction couldn't be more fitting. Thus, I ran with it (and from the demons). See, there I go again. So those are my main reasons for why I chose to anthropomorphize my problems as "demons," because it was a conscious decision I thought through before even writing the post. However, one comment addressed a point that I can't argue with:
"Hmmm… I have to say that I don't think anthropomorphising your problems is going to help. They're not demons (demons are just mythical creatures) they're bad things that happened."
And to that I say, you're exactly right.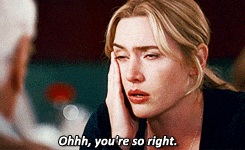 Does calling my problems "demons" help? No.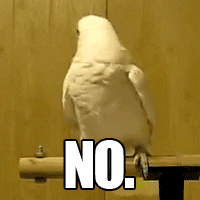 Could it potentially make the problem worse? Oh, most definitely.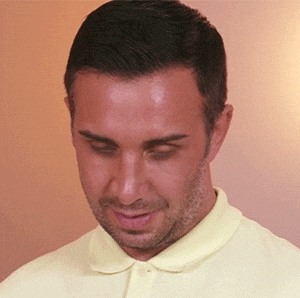 And that's the whole point.
In my blog post, I describe that I'm running from my problems ("demons"). Since I'm calling them "demons" and not by their name, and I'm running from them, at this point I haven't faced them yet. Am I helping myself by continuing to not face my demons and continue to refer to them as "demons"? Not at all. Which is part of my problem.
If anyone can relate to having a problem needing to be addressed and worked through, many of us may encounter a feeling of denial or refusal in wanting to address the problem. Addressing there is a problem is sometimes just as difficult as living with the problem. Addressing the problem means you have to fight to fix the problem. Change is never easy, especially if your problem involves habits or negative thought patterns you've been engaged with for months, years, or decades. As they say, "Old habits die hard," and if that phrase wasn't written for me, then…no, it was written for me, actually. Google it.
I don't think referring to my problems as "demons" does me any good in the end, that is, essentially, the point. I haven't yet conquered my problems ("demons"), so I'm not at the stage to speak their names.
I'm running, and hopefully I'll stop dead in my tracks soon, turn around, and face these demons. And for now, I'm still calling them "demons."